In the heart of Takaka
A vibrant café that combines wholesome food, quality coffee, a unique collection of art and a blend of many different cultures and characters in a small remote destination town. Open daily from 7.30am to 3pm.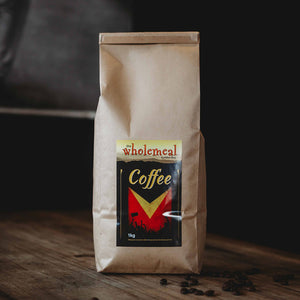 The Wholemeal Cafe
Cafe Timor Leste 1kg
Sale price Price $24.00 Regular price
Cafe Timor Leste
Their story makes our coffee
The Wholemeal Cafe has created a personal connection with a small group of farmers to directly source their Arabica coffee. This ensures a high quality product for you, while providing higher returns for them and their families.
learn more
"When suits mixed with bare feet and beards, teenagers, farmers, mothers and yuppies are all comfortable together, I feel I have achieved the ultimate atmosphere. It is then like an insulated bubble where everybody forgets their prejudices, when society blends."